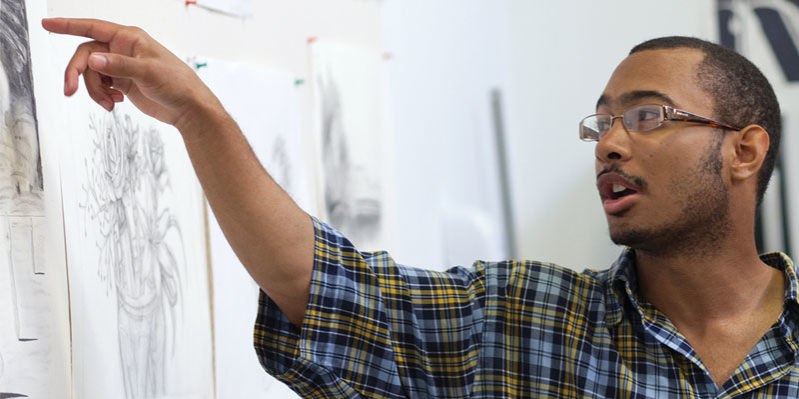 Art
3D & 2D design, painting, drawing, photography, Digital Art, Color Theory, and printmaking

Our faculty and staff have a collective 95+ years of experience

Awareness of and appreciation for cultural diversity in artistic expression
Degrees & Certificates:
Associate of Arts Degree for Transfer in Art History (AA-T)
Associate of Arts Degree for Transfer in Studio Art (AA-T)
Associate of Arts Degree in Fine Arts (AA)
Art Certificate of Achievement (3D Design)
Graphic Communications
Make art for the real world, and get paid for doing it!

 

Our graphics lab is filled with industry standard equipment and applications.

Working designers teach classes that will  help launch your graphic design career.
Degrees: 
Associate of Arts Degree (AA)
Certificate of Achievement
www.losmedanos.edu/art/artgrcom.aspx
Music
Pursue musical interests in a professional environment

 

State of the art equipment and facilities

Instuctors are professional world-renowned musicians.
Degrees:
Associate of Arts Degree for Transfer (AA-T)
Associate of Arts (AA)

Dramatic Arts
Strong technical foundations, both in performance and production training

Critical analysis and collaboration allowing for professional industry experiences

Multicultural plays that reflect our community, environment, and student body

Instructors are award-winning professionals
Degrees:
Associate of arts Degree for Transfer in Theatre Arts (AA-T)
Associate of Arts Degree in Acting (AA)